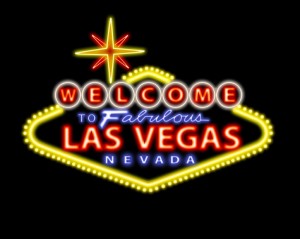 A lot more has popped up in the way of vegan fare since my last visit to Sin City! While the places I frequented on past visits still exist, I've had to add some new spots to my list. Vegas hasn't gotten any less wild but I'm so happy that there has been a turn toward some more plant based fare. Some healthier then others, here's my updated list of veggie goodness in this naughty dessert oasis!
Sinful options that can't be missed
Atomic #7 – Who can resist ice cream? Especially in that desert heat ; ) Whatever your vice of food intolerance, they've got it! Smoothis, juices, coffee drinks and of course, ice cream, be sure to stop here for a decadent treat! Vegans and non-vegans can go nuts here and no one is left out as they offer a wide array of bases (soy, almond, rice, yogurt, etc) and you can create any insane concoction you desire. I'm a sucker for a cookie dough sundae!
Ronald's Donuts – Yeah, I know, doughnuts aren't healthy but every now and again, especially in Vegas, one should indulge. Ronald's may not look like much on the outside, or the inside for that matter but their selection of vegan sugar bombs is terrific. Doughnuts, Bear Claws, Apple fritters and more, they are great for road food or a hangover breakfast ; ) 4600 Spring Mountain Road Las Vegas, Nevada 89102 (702) 873-1032
And to be honest, there are a ton more places to cover! We'll be heading there soon to film another episode of The Healthy Voyager so be on the look out for more on Las Vegas healthy eats!
For more information, visit www.healthyvoyager.com
Contact Me
Related posts: