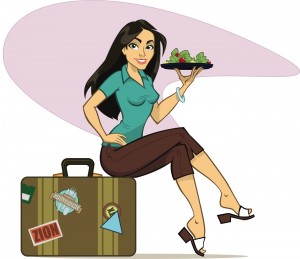 I LOVE Portland and can't wait to go back soon!  The abundance of healthy, plant based food as well as the
overall healthy mindset of its inhabitants makes it a very appealing city to visit. Eco friendly, artsy amidst all the
beauty of being in the Pacific North West, Portland is fabulous ; )
See how much fun I had (and how much I ate) in the City of Roses!
For more information, visit www.healthyvoyager.com
Related posts: