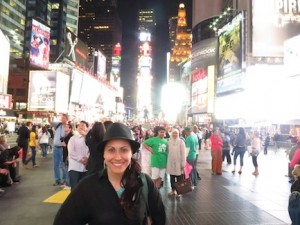 New York City, The Big Apple, The City That Never Sleeps…So many monikers for this world famous metropolis. One of the greatest cities in the world, a hub for business, entertainment and best of all, food! This island is home to some of the world's best cuisine. Which is why one post is just not enough! I'll  start with a few delicious hot spots but keep you wanting more in my next post! Let's get started, shall we?
While I have past posts that showcase a vast array of healthy, vegan and gluten free locales for city visitors, there are plenty more to report on so let's get started! (You can read post 1, 2, and/or 3 to see places I popped into on my last visit)
One of my all time faves, anywhere in the world, is Candle Cafe. Since they first opened their doors, they have expanded to Candle 79, a delicious fine dining location and now, Candle Cafe West. With a booming new frozen food line and their always popular Manhattan eateries, there seems to be no stopping the vegan Candeliers ; ) Always a warm welcome and incredible food, the new Candle Cafe West is a great casual spot for some hearty food. It's a must to start with the seitan chimichurri skewers, perhaps share a tofu and sweet potato sandwich and save room for the decadent chocolate cake! Then of course save time to hit up Candle 79 for a great organic drink and a terrific din din!
A fun place for a quick bite is 'Snice. With 3 locations spread 2 boroughs (Brooklyn and in the city in Soho and the West Village), if you have a hankering for a great yet casual meal, they've got you covered. Serving breakfast and lunch as well as coffee and tea, their sandwiches are the main event. Of course, my eyes focused immediately on the Cuban panini and I fell in love ; ) I also had a bit of hubby's Philly seitan cheese steak, yum! Eat in or take food to go, either way, it's always 'snice ; )
If you're in the mood for gourmet raw food in a chic locale, Pure Food and Wine is THE place. Home to beautifully presented raw vegan creations, beautiful people and 2 beautiful dining rooms (2 indoor and 1 great outdoor patio), Pure Food is the jam. For a romantic dinner or a fab meal with girlfriends, Pure brings the noise and the funk. The lasagna is hearty and full of flavor but be sure to save room for their insane sundae. And, their juice bar in Chelsea Market and Gramercy Park cannot be missed, along with their fun online products available on their website (including Sarma's cookbooks, organic pet food and more!)
Now, I can't go to any city without sampling their vegan dessert options and Lula's Sweet Apothecary in the East Village does not disappoint. A cool, old-timey themed ice cream parlor with posters of ailment treating drugs from days of yore, Lula's homemade vegan ice creams rule! Almost all are soy free and gluten free and definitely cured my sweet tooth! Go for a traditional sundae or try out a fun new flavor like cola or cake batter! Awesome any time of the year, make Lula's a must visit on your list of NY sites.
No one can deny that a trip to the Empire City isn't nice on the wallet. So for a great place to stay that doesn't break the bank, Roomorama is the perfect choice for NYC and surrounding area accommodations. Depending on your budget, who you may be traveling with, etc, there is something for everyone at all prices. For couch surfers to room renters to wanting to live large in an NYC loft, they've got it. Locations can be found all over town and it's super simple to book and get what you want. Be budget and Eco-conscious with the fine services of Roomorama, world wide!
Well, I'll be back because I've got more to tell you about in NYC!
For more information, visit www.HealthyVoyager.com
Related posts: