So last night we tried Gardein Mandarin Orange Crispy Chick'n for the first time. I have to say it was quite tasty, but it looked absolutely nothing like the photo on the packaging

It also wasn't as crispy as I thought it would be. Maybe you have to deep fry it to get it truly crispy.
I made broccoli salad and roast butternut squash to go with it.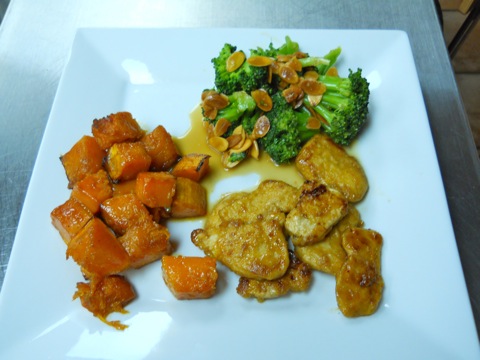 Related posts: