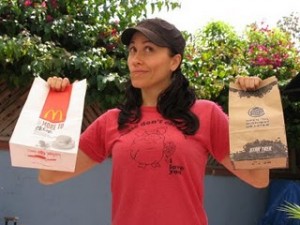 So, there are times where despite our best efforts, our only options just might be fast food, especially on vacation or a trip. On a road trip or in a podunk town with little to zero options for a healthy meal, I've found ways to navigate the fast food menu. I do not, I repeat, do not, advocate the consumption of fast food except for in a pinch and other compromising situations. So I suggest you print this blog in case of emergency!
Here are some of the biggies:
Stay tuned as next week I navigate chain restaurants!! Be safe and conscious fast fooders!!
Related posts: