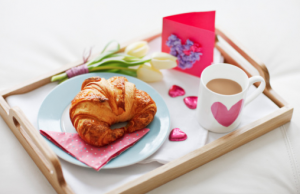 It's mom's special day so what will you do to show her how much you love and appreciate her? Well, if you're stumped on what to get her outside of making heror taking her to a nice meal, here are some of my favorite gift ideas that will not only put a smile on mom's face but also keep her healthy, happy and green!
Goodies and Gifts
Services and Activities
Gift certificate to Compassion Couture – Let her shop to her hearts desire the eco and conscious way
Gift certificate to an organic spa – All ladies love a day of pampering, especially an uber healthy one!
Gift certificate to a local healthy cooking class – Sure, mom's cooking rocks but she'll love a class to learn that specialty kind of cooking she's always wanted to master!
Gift certificate for a green maid service – Give mom the day off from the cleaning and have someone come in to green it up!
Send mom to an eco bed & breakfast – With her man or her girlfriends, she is sure to love this little getaway, complete with a yummy breakfast in bed ; )
No matter what you gave mom, she is sure to love it. Enjoy your time with mom and don't let Mother's Day be the only day you remember to celebrate her! Happy Mother's Day to all the moms of the world!
Related posts: