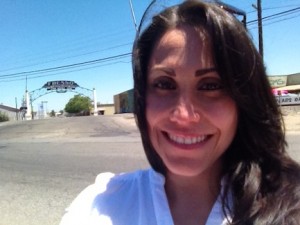 Located in the central valley of California, Fresno is home to the Forestiere Underground Gardens and the gateway to Yosemite National Park. Whether you're driving through or spending time on a road trip through California, Fresno has plenty of great vegan and gluten free options to keep you smiling up and down the coast!
Revive Cafe and Organic Fresno are sister locales. Revive is Fresno's only raw vegan eatery while Organic is a market with some cafe style eats. revive specializes in local, seasonal, organic and raw food as well as juices and desserts. My fave was the taco salad and the tiramisu! At Organic, you can do your weekly shopping and then indulge in a quick pizza or panini made with local, organic veggies. Both are great options to visit when in town ; )
You can't be in California without having great Mexican food. And at Casa de Tamales, you'll be in Mexi-vegan heaven! Try the soy chorizo and potato tamale, the portobello and asparagus tamale or veganize the spinach and artichoke tamale! You can order tamales a la carte of go to town on a combo plate with rice and bean. All I can say is, arrive hungry!
If you're in need of some sugar, contact Sweet Elite's Vegan Cupcakes. A vegan bakery servicing the Fresno area, Sweet Elite's has all kinds of treats and also bakes up a storm for weddings and events. While I'm always up for a chocolate peanut butter cupcake, my heart skipped a beat for their caramel latte cupcake. Super duper yum!
For an exotic meal, try Lucy's Lair. Fabulous Ethiopian food with a ton of vegan and gluten free options. The veggie delight is fabulous as is their home made, fresh injera. If you love ethnic food and really dig Ethiopian, this is the place to dine!
And, when in need, Loving Hut is always there to serve up vegan goodness with a side of kindness ; )
Have fun passing through Fresno and be sure to stop and eat!
For more information, visit www.HealthyVoyager.com
Related posts: