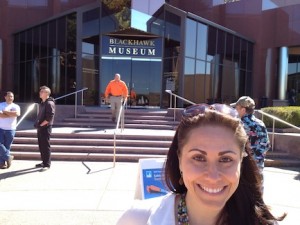 Located in the heart of the San Ramon Valley, just a quick jaunt from San Francisco, is a great little town called Danville. Peaceful, scenic and full of great American west history (for those who don't know me, I'm a big history geek!) A perfect place to slip away from the city for a meal and even take in some fun shopping, parks and museums.
Located in super cute downtown Danville, Chow is a must for a great meal. The decor/ambiance is rad, really embracing this once railroady roots and the menu embraces its local and organic ingredients. Wonderful special diet options and their vegan options rock. I loved my organic garden noodles complete with fresh local veggies, tofu and a savory chili-citrus-miso-sesame sauce, mmmmmm! Way cute and way yum, big thumbs up!
For a quick yet healthy meal, try Fresh Millions. A fast casual dining joint, you can get all sorts of healthy, gluten free and veg-friendly meals like salads, rice bowls and sandwiches. All is clearly marked so special diet diners can easily make a worry-free choice. I love the design your own bowl or salad options because you can really pack your meal with some awesome veggies, veg protein and healthy grains!
At Bridges, you can pop in for a classy lunch or dinner and be treated quite nicely, special diet or not. Also offering fresh, local and organic fare, they do up some great veggie dishes that are easily veganizable. Truffle fries? Uh, yeah! Portobello Mushroom Wellington? Hold the cheese and yes! Call ahead and let the chef know of any dietary restrictions and they'll hook you up and even if you don't plan it, they'll tae care of you at Bridges ; )
If you're in the mood for some Mediterranean Italian, Faz is the place to be. Start out with a veganized Mezze plate complete with hummus, baba ganoush and other fixins and then share a cheese free mosaic vegetable pizza. Don't forget to enjoy a glass of fine local wine with dinner and you'll leave a happy camper!
So that's a wrap on my quick trip to Danville but I've made a note to stop back in when I'm in the bay area!
For more information, visit www.HealthyVoyager.com
Related posts: