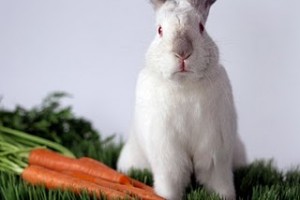 There is no denying that Easter conjures up visions of chocolate bunnies, candy eggs and a whole host of sugary treat And this year doesn't have to be any different! However we can treat the kiddies (and ourselves) to all the fun that comes with Easter without the junk and guilt. Here are just a few ways to build a bigger, better and healthier basket this bunny day!
Go Dark – It's no secret that the darker the chocolate, the richer in antioxidants. There are a ton of fabulous dark chocolate Easter treats out there now so no need to miss out on the fun!
Size matters –  Instead of the giant chocolate bunny this year, give them a bunch of little treats.  They'll last longer (we hope) and will encourage that a little sweet goes a long way!
Go nuts – Bags of salted or flavored nuts will be a great way to balance the sugary palate. They are healthy and full of protein. plus they'll fill the kids up faster so they are satisfied and over the sweets.
Toot the fruit – Dried fruit can be just as fabulous as candy. And totally guilt free!
Shop Etsy – Etsy.com is a wonderful shopper's paradise specializing in handmade and antique goods.  Lots of eco goodies that are a fun (and longer lasting) alternative to candy and cheap toys.
Gift Certificates and Movie Passes – Older kids will love that their furry friend was thoughtful enough to get them a pass for an upcoming feature or meal at their favorite resturant.  Best of all, you won't have to hand over that $20 bill the next time they decide to hit the movies with their friends.
Bubbles and Beach Toys – Get them excited for warmer weather with some good 'ol fashioned bubbles and accessories. And, sand toys can be played with now since all the snow is gone!
Books – Books are always a great alternative to candy. Encourage their love of reading and save their teeth!
When all is said and done, we know the Easter Bunny is going to fill those little baskets with some goodies. Here's is a list of some great stuff for the big basket:
And nothing beats a good calorie burn like a walk on a beautiful spring day! get the family outdoors for a long Easter Egg hunt, a picnic and/or bike ride. This way you are active and feel less guilty when gorging on goodies this Easter!
Related posts: